HIGH PERFORMANCE BAMBOO BASELAYER
STAY DRY AND WARM WITH HIGH PERFORMANCE NATURAL BAMBOO FABRIC
* 4-way stretch form-fitting comfort
* Quick-dry moisture wicking bamboo fabric
* Breathable and thermo-regulating
* Naturally Antibacterial and odor control
* Hypoallergenic
* Super soft fabric
* Naturally UV protection

Bamboo contains a unique anti-bacteria bio-agent named 'bamboo kun' so your clothing stays fresh longer and you get more wears before needing to wash it. For allergy prone skin, bamboo fabric is perfect. It's anti-static and is soft against your skin so it doesn't irritate. Material is dense enough to be warm and yet breathable so you don't overheat. Its naturally UV protectant.

TECHNICAL FEATURES
* NGDRY Technology
* Quick-dry and thermal regulation material
* Ergonomic fit
* Antibacterial and odor control
* Soft and superlight fabric
* UV protection SPF 30+
HIGH PERFORMANCE
BAMBOO BASELAYER
TECHNICAL FEATURES
* 4-way stretch form-fitting comfort
* Quick-dry moisture wicking bamboo fabric
* Breathable and thermo-regulating
* Naturally Antibacterial and odor control
* Hypoallergenic
* Super soft fabric
* Naturally UV protection
HIGH PERFORMANCE NATURAL
BAMBOO FABRIC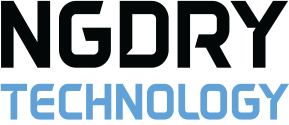 Special super fine micro-channel inside the NGDRY fiber improved apsorption ability, transports moisture avay from the body. Triple T cross-section increases the surface area for best moisture management makeing it suitable for diffrent temperature variations.

TECHNICAL FEATURES
* NGDRY Technology
* Quick-dry and thermal regulation material
* Ergonomic fit
* Antibacterial and odor control
* Soft and superlight fabric
* UV protection SPF 30+